Louise flower ear cuff

⚠️No need to be pierced to wear the Ear cuff Louise.
Made with premium materials, this ear cuff is both durable and comfortable to wear. It adapts to all ear morphologies thanks to its flexible and adjustable design. It is worn at the level of the helix.
- 1 micron
・

Semi-Precious Stones
・925 hallmark and the logo to guarantee the authenticity of the jewel
・Guaranteed
without risk of allergy and Nickel free
・
Sold individually
・ Location: Helix
The creative process of Ear Cuff Louise
I share with you my 3 original drawing ideas with which I hesitated for a long time :) Each detail of stone shape, stones, layout is carefully chosen to imagine the most harmonious creation possible.
After long hesitations, I finally chose version 3. Before the creation of the final sample, we go through a 3D version to validate every detail with the workshop.


Délicatesse Florale, Élégance Assurée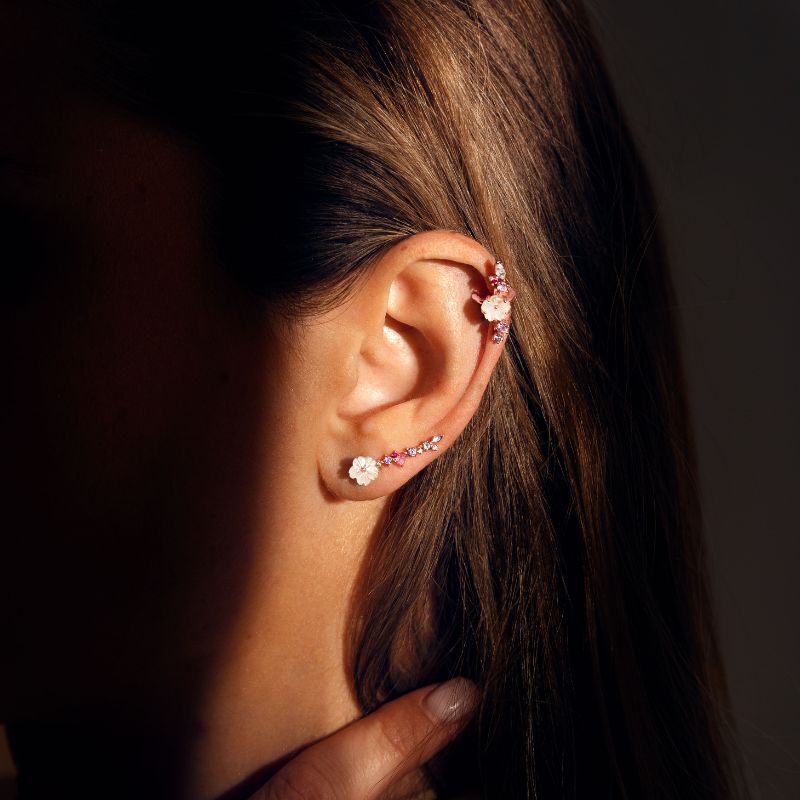 L'allure d'une oreille percée, sans le perçage
Le Ear Cuff Louise offre l'élégance et la beauté d'un bijou d'oreille sans nécessiter de perçage, vous offrant ainsi la liberté de changer de style comme bon vous semble.
Unique par nature
Sa conception audacieuse et colorée échappe à l'ordinaire, transcendant les limites du design conventionnel. Cette création apporte une touche unique à son visage.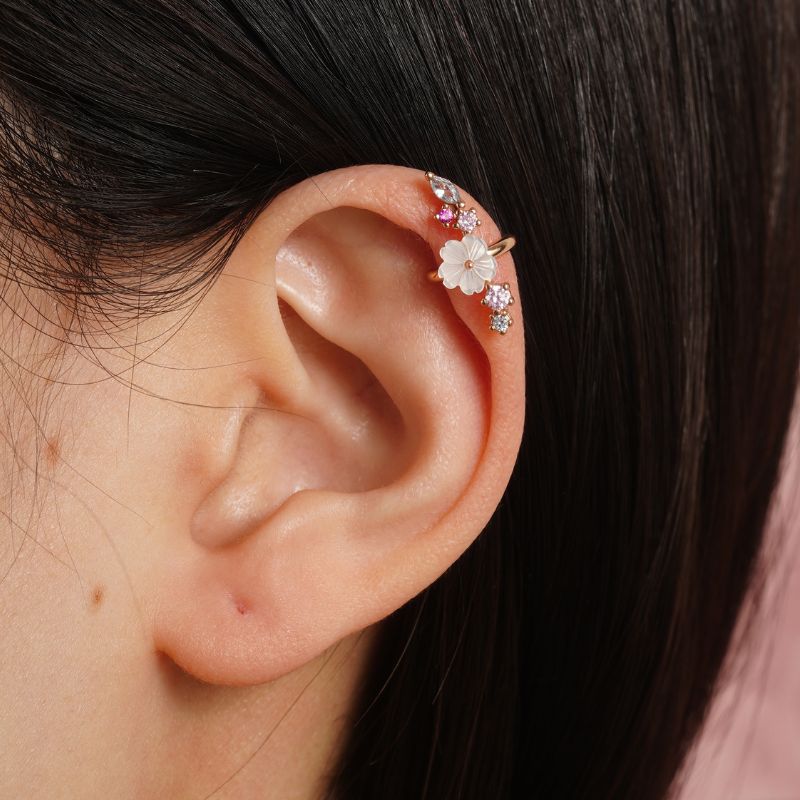 S'exprimer en couleur
L'Ear Cuff Fleuris, c'est la palette de couleurs de votre personnalité incarnée en un design innovant. L'or rose donne un éclat doux et chaleureux, tandis que les pierres Aquamarine, Ruby et Rose ajoutent une dimension éclatante et audacieuse.
Le CONCEPT
Notre objectif est que chaque nouvelle création finisse entre vos mains et plus aucune au fond d'un tiroir.
Notre arme pour limiter notre impact sur la planète :
La co-création
J'imagine chaque jour plein de nouveautés. Mais je t'inclue au maximum grâce aux questionnaires, au groupe Facebook et Insta. Parce que tu es la mieux placée pour savoir ce que tu veux vraiment !